- CEO Datorsam:
"Our cheap web hosting plans are suitable for both
individuals and businesses"
If these five bonus gifts were sold separately, they'd go for well over $130.00 ...but when you purchase one of my hosting plans, you can have them for free!
You'll get instant access to these...

Five Fast Action Bonuses...
Instant Access ($9.24 Value) To The Video Tutorials In The FreeGoogleTrafficSystem.com

The Free Google Traffic System is the ONLY system that will teach you how to get huge amounts of traffic and inbound links to your website in 15 minutes!

Lifetime ($47 Value) Membership To The Ebooks And Video Tutorials In IMBizFromScratch.com

Inside you will discover 6 ebooks and 72 85 step by step videos that explains how to start Your own profitable internet business...Even if You've never made a sale online before!

Lifetime Silver ($27 Value) Membership To
WebProfitsClub.com

Inside you'll discover 6 sure-fire profit producing ideas including:

A business model that saves you the hassles and headaches of product creation and dealing with customer service!
Another simple strategy that gives you at least five different ways of making money fast!
How to succeed without a website, without a product and without even creating a word of content


Lifetime Silver ($27 Value) Membership To
eMarketersClub.com

Inside you'll discover some of my best email marketing strategies, including:

The three essential factors you need to start building a responsive list!
A startlingly simple way to create an email list that everyone wants to join!
3 surprisingly easy ways to make money with your list!


Lifetime Silver ($27 Value) Membership To
TrafficGenerationClub.com

Inside you'll discover the most effective, time-tested tactics to consistently get your offers in front of as many prospects as possible:

The truth about harnessing the power of social media marketing! (Hint: Most marketers use it for the wrong reasons and then wonder why they get such dismal results!)
You'll discover how to find and recruit joint venture partners who're eager to stuff your pockets with cash!
A tip to absolutely dominate both pay per click marketing and the organic search engine results!

It's Easy to Order Your Hosting Below..


No Domain Yet?
Click Here For Our Best Deals
On Domain Names!
Please Contact The Support Using the HelpDesk at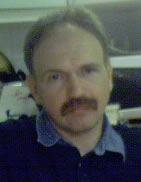 CheapWebHosting-1.com has been online since September 2006 (check whois) and is still serving unlimited web hosting accounts to the public, in a market where most unlimited webhosting companies disappear after 6 months or less.
CheapWebHosting-1.com is part of the Datorsam Network (created in 2005!), and is owned and operated by Anders Eriksson.

World Class Technology

Our state-of-the-art data centers are comprised of ultra high-quality connectivity,
networking gear, climate control, security and power systems. Our facilities are monitored 24/7/365 from our state-of-the-art network operations center and if a problem arises, we are here to help you!
Our network is comprised of connectivity from several leading Internet backbone providers and enables us to achieve 99% network uptime for our customers. These providers have been carefully chosen to give us the most diverse connectivity possible. The Worldcom/UUNET, Level3 and Sprint backbones over multiple DS3 circuits per provider give us the capacity to host even the largest bandwidth intensive applications. Using the BGP4 routing protocol with each of our providers ensures that the most efficient available path will be taken for your Internet traffic
---
Home | Help Desk at Ask-Anders.com | Affiliates Earn 50%